IT'S YOU THAT IS HELPING US, HELP OTHERS.
We are so excited to share this news with you. We first off want to thank you for your continued support in working with Painters Enterprise, as it is because of you that we have this great news to share.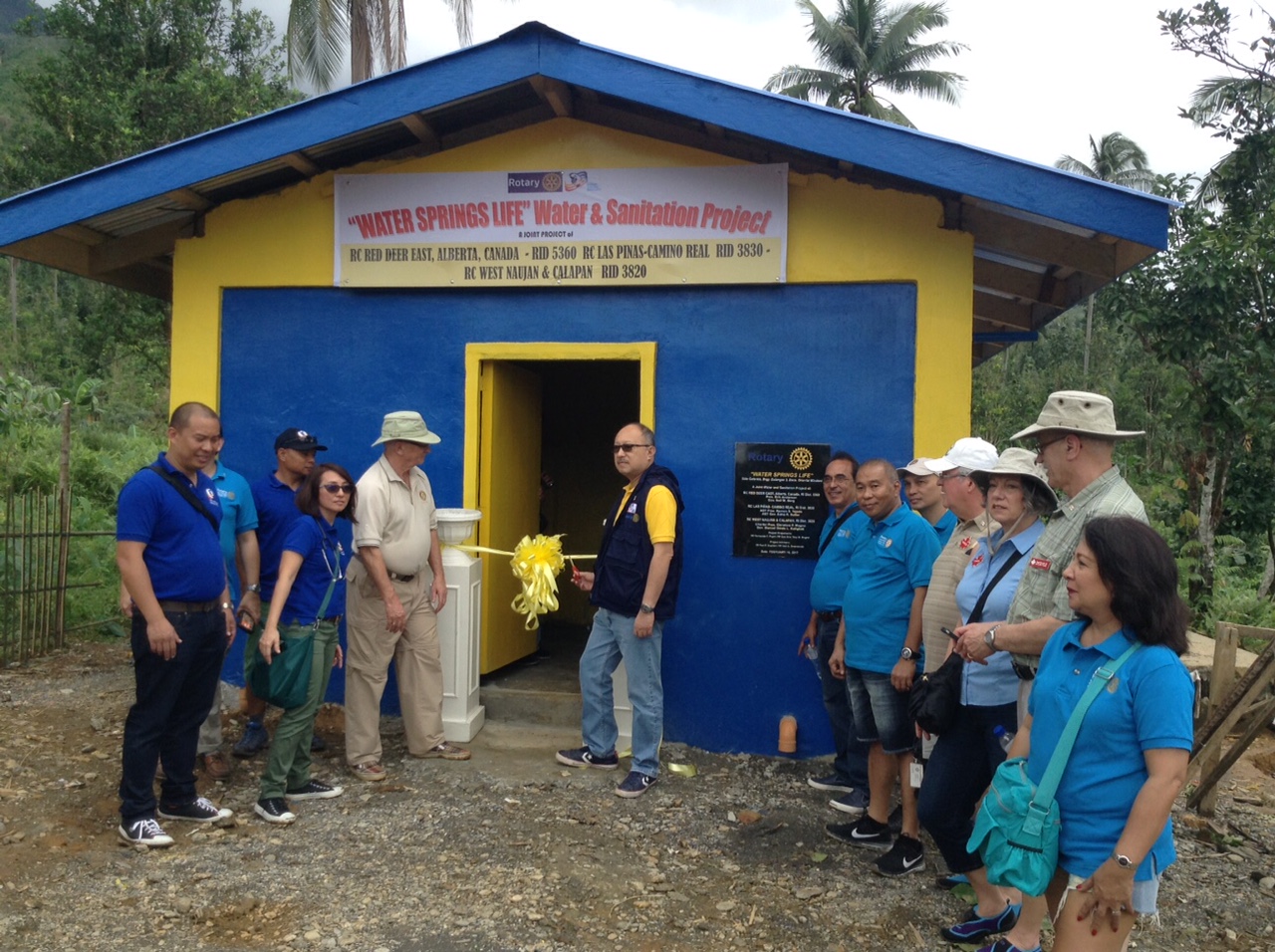 We have teamed up with Rotary Club Red Deer East and Rotary Club of Las Pinas Camino-Real to work together on 3 separate projects.
We have had some great success this year and because of the great support we have received from you, we knew that this year we needed to give back.
When I first starting thinking of how we could do this, my mind went to the example that was set by my father. My father was a man that spent a lot of his time serving others. He was a dentist that was able to use his talents and abilities to help others in countries such as Jamaica, Mexico, and the Philippines.
He was heavily involved in Rotary International where he carried many roles and responsibilities and help with many service projects around the world.

One of the recent Clean Water Projects that his Rotary Club took a part in was the Indigenous Village Water Project in the mountains of the Philippines 150 km north of Manila. There they were able to pipe in fresh water from a mountain spring. They constructed faucets throughout the village, toilets, and showers for the people there.
Since my father did 5 separate trips to this country to provide dentistry work, I thought we would start here.
 
We have teamed up with Rotary Club Red Deer East and Rotary Club of Las Pinas Camino-Real to go forth with three separate projects.
Project 1. Additional work to the water tower and water system at the Monty J. AudenartSubic Bay Water project

Project 2. Additional work to the Manila East High School Water Project

Project 3. Partnering once again with the Rotary Club of West Naujan Calapan on the island of Mindoro. This Water and Sanitation Project will be similar to previous projects but to a different Mangyan Indigenous Tribe. Piping, Water Tower and Tank, Manifold outlets to village homes, Shower and Toilet structures, and Portable water containers.
We are excited to share our experiences on this project with you and want to thank you again for being a part of the PE family. It is because of you that we are able to do this.
We look forward to sharing with you updates and our visits with the people in the Philippines in February 2018.